Addiction Treatment Programs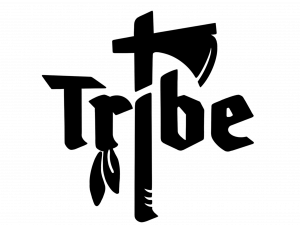 Intensive Outpatient Program
These groups are specifically created to serve a purpose to our community. Within our program you will find a variety of groups ranging from your standard cognitive behavioral therapy, to experiential therapy. There is a purpose behind our program, its schedule, and its implementation. Addiction is a multi-faceted disease.
Due to addiction being unique in nature we MUST combat it with a unique approach. Which you will find here at Tribe Intensive. Our program has an advanced but specific rotation so that every client at Tribe will not only learn psychoeducation, but they will "feel" it and experience it within the group process.
Clients will gain insights, knowledge, coping skills, life skills, and behavioral modification techniques through tangible groups. Approaching addiction and co-occurring disorders through this technique allows clients the opportunity to process within the moment, which is a beautiful thing! Most individuals learn best through experience.
Tribe Intensive approaches the treatment of addiction and co-occurring mental health disorders through a continuum of care. Our innovative and comprehensive program's goal is to not only assist individuals with maintaining sobriety, but to heal emotionally, physically, and spiritually. Every member of Tribe will receive individualized treatment plan goals to ensure personal investment within the treatment process. Due to the unique nature of addiction and co-occurring mental health disorders Tribe offers a multitude of therapy modalities within groups and individual therapy sessions including but not limited to Experiential and Adventure based therapies, Holistic approaches, Life Skills training, Cognitive Behavioral Therapy, and Motivational Interviewing. Our team's mission is instilling hope and community for individuals to take the next step in their recovery process. We will be assisting our clients with gaining real life techniques they can utilize in the moment. These tools will further promote not only an overall healthier lifestyle but give our clients in-the-moment tools they can utilize during a crisis. This is "why" we do what we do, to truly help the individuals who step through our doors, and into the Tribe family.
Taking the next step in recovery at Tribe Intensive involves transitional living and community support. At this level of care individuals can attend either the day or night time IOP which offers flexibility for all schedules. Clients will meet with their individual therapist, attend group therapy, and have weekly meetings with our ever-growing tribe to foster sober support. Our structured and unique program will help each member of the tribe continue their recovery within a structured and accountable program.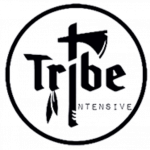 Outpatient Addiction Treatment
Tribe members can continue their recovery journey through our outpatient program. Outpatient treatment allows the client to slowly integrate back into the real world while benefiting from a structured program with community support. Clients can continue to foster their personal growth with their individual therapist at their convenience, attend medical appointments, and continue to attend the weekly Tribe meeting.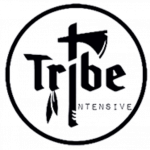 Our continuum of care allows every individual who has joined the tribe to continue therapies as needed. In the Tribe Intensive aftercare program, tribe members have the opportunity to utilize all the therapies offered within the previous programs. This program is an additional step in the recovery process which is less intensive, although it still will provide the support and accountability individuals need.